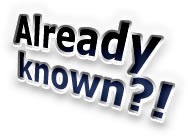 Here are a couple of good reasons why you should prefer a cab as transportation:
A cab is fast, punctual, reliably, available round-the-clock for 24 hours and the stop is directly in front of your door.
For persons who only occasionally need a car, a cab is cheaper. Because a own car is very expensive with insurance premium, control, workshop or inspection costs, underground car parks or parking space charges, regular maintenance costs and not least with high gasoline or diesel prices. If you still calculates the depreciation of your car, an amount of several thousand Euros in the year comes fast together. Consider how often you can go for this with a taxi.
Furthermore you should prefer a cab if you have drunk alcohol. Because of that the driving with alcohol should remain taboo, because the disqualification of driving and the subsequent costs can get very expensive.
In addition, you are driven in a neat, comfortable and smokeless vehicle (on request also smoker cab). For special journeys (e.g. wedding or similar) you can order a car without cab color. The taxi driver is also a contact or even confidante or also "only" one interlocutor for some passengers.
In the cab the customer is a "king" how one so beautifully says. You determine, when, where, how long and with whom. Because the cab trade is a service trade.